ERSTE RESPONSIBLE IMMOBILIENFONDS
The fund invests in property that meets Austria's social and ecological challenges. By this we mean, for example, living space for students, research and educational institutions as well as nursery schools and other schools. In light of the increasing demand, medical centres, nursing homes and sheltered housing also play an important role.
Everything you need to know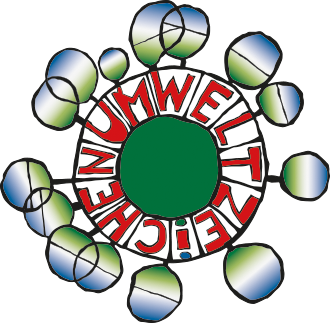 ERSTE RESPONSIBLE IMMOBILIENFONDS has been awarded the Austrian Ecolabel in the "Finance Products" category. The Austrian Ecolabel is a state seal of quality for sustainable finance products that make investments according to ecological and ethical-social guidelines. Therefore, the fund's investments are also based on the climate-active basic or mandatory criteria for buildings.
The fund invests mostly of its capital in Austrian property, i.e. in tangible assets "right on your doorstep". Most of them can even be reached by public transport.
The ERSTE IMMOBILIENFONDS focuses its investment strategy on the residential sector. Office and commercial space complements the diversified portfolio. Investments are made in existing real estate and residential projects in Austria and Germany.
Everything you need to know
Currently the fund is sold in full
Important legal information
This document is an advertisement. All data is sourced from ERSTE Immobilien Kapitalanlagegesellschaft m.b.H., unless indicated otherwise. Our languages of communication are German and English.

The "Fund Prospectus Information for Investors Pursuant to § 21 AIFMG" (fund prospectus) and the key investor document/KID of the ERSTE Immobilien KAG are published on our web site www.ersteimmobilien.at. They are prepared in accordance with the provisions of the Alternative Investment Funds Manager Act (Alternative Investment Funds Manager-Gesetz, AIFMG, Federal Law Gazette No. 135/2013) in connection with the Real Estate Investment Fund Act (Immobilien-Investmentfondsgesetz/ImmoInvFG) Federal Law Gazette BGBI No.80/2003 in the currently amended version.
The fund prospectus and the key investor document/KID can be viewed in their latest versions at the web site www.ersteimmobilien.at within the section mandatory publications or obtained in their latest versions free of charge from the domicile of the ERSTE Immobilien KAG (management company) and the domicile of the Erste Group Bank AG (custodian bank). The exact date of the most recent publication of the fund prospectus, the languages in which the document is available, and any additional locations where the documents can be obtained can be viewed on the web site www.ersteimmobilien.at.
This document serves as additional information for our investors and is based on the knowledge of the staff responsible for preparing it at the time of preparation. Our analyses and conclusions are general in nature and do not take into account the individual needs of our investors in terms of earnings, taxation and risk appetite. Past performance is not a reliable indicator of the future performance of a fund. Please note that investments entail risks in addition to the opportunities presented there. Errors and misprints excepted.
ERSTE Immobilien Kapitalanlagegesellschaft, Am Belvedere 1, 1100 Vienna
Imprint / Media owner and publisher: ERSTE Immobilien KAG, Am Belvedere 1, 1100 Vienna service@ersteimmobilien.at / www.ersteimmobilien.at / Place of publication: Vienna