In a developed, education-intensive and yet ageing society, the demands on public facilities are increasing. Public institutions are often no longer able to bear the cost of these changes on their own. This is where ERSTE RESPONSIBLE IMMOBILIENFONDS comes in. Ecological and social aspects are also a decisive factor for an investment on top of technical criteria and economic efficiency. 
Investments are made in both fully built and rented properties as well as projects. Only Austrian property is acquired, i.e. tangible assets that are located "on our doorstep". The aim of ERSTE RESPONSBILE IMMOBILIENFONDS is to establish a broadly diversified, sustainable property portfolio and to generate solid yields.
The fund is a gilt-edged property fund in accordance with the Austrian Property Fund Act (ImmoInvFG) and an alternative investment fund (AIF) in accordance with the Alternative Investment Fund Manager Act (AIFMG).
You can participate with a low capital investment – with no need to go through the stock exchange. In contrast to property shares, the price of property funds is not determined by the stock exchange. The calculated value of the fund reflects the value of the acquired properties.
Strict selection criteria
In addition to technical criteria and the profitability of a property, ecological and social aspects are also decisive for an investment. ERSTE Immobilien KAG's sustainability criteria catalogue serves as an essential basis for decision-making.
ERSTE RESPONSIBLE IMMOBILIENFONDS has been awarded the Austrian Ecolabel in the "Finance Products" category. The Austrian Ecolabel is a state seal of quality for sustainable finance products that make investments according to ecological and ethical-social guidelines. Therefore, the fund's investments are also based on the climateactive basic or mandatory criteria for buildings.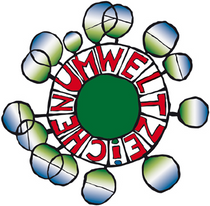 Shares in ERSTE IMMOBILIENFONDS can only be purchased as part of a previously specified volume of capital (tranche). With this measure, the inflow of funds is actively controlled. Because too much liquidity (= money not invested in real estate) has an impact on the fund's performance due to the low interest rate level.
Tranches available: New tranches are issued as soon as new properties are purchased. There is no exact date for the issue of further share certificates or information about the volume of the next tranche at this time.
Tranches not available: Until further notice, no new unit certificates will be issued.
Everything you need to know
Your benefits: 
Investment in tangible assets (land).
Performance is unrelated to stock exchange developments.
The fund is a solid addition to existing portfolios and provides an opportunity for long-term asset building.
Investment in a broadly diversified portfolio.
Suitable for regular investments with small amounts of money – with the s Fonds Plan.
Suitable as security coverage for Austrian pension reserves (103.50 euros per share).
Investments in accordance with the SME Promotion Act (KMU-Förderungsgesetz).

The risks: 
Real estate values may fall and have a negative effect on fund performance.
Tenants may vacate, and properties or parts of properties may stay empty. 
This development can result in lower income as well as the suspension of payouts.
Investing in real estate funds may also result in a capital loss.
The issue and redemption of shares may be suspended in exceptional circumstances.
The recommended holding period is at least 3 years. 
Investing in real estate or real estate funds should be seen as a long-term investment.
Important legal information
This document is an advertisement. All data is sourced from ERSTE Immobilien Kapitalanlagegesellschaft m.b.H., unless indicated otherwise. Our languages of communication are German and English.

The "Fund Prospectus Information for Investors Pursuant to § 21 AIFMG" (fund prospectus) and the key investor document/KID of the ERSTE Immobilien KAG are published on our web site www.ersteimmobilien.at. They are prepared in accordance with the provisions of the Alternative Investment Funds Manager Act (Alternative Investment Funds Manager-Gesetz, AIFMG, Federal Law Gazette No. 135/2013) in connection with the Real Estate Investment Fund Act (Immobilien-Investmentfondsgesetz/ImmoInvFG) Federal Law Gazette BGBI No.80/2003 in the currently amended version.
The fund prospectus and the key investor document/KID can be viewed in their latest versions at the web site www.ersteimmobilien.at within the section mandatory publications or obtained in their latest versions free of charge from the domicile of the ERSTE Immobilien KAG (management company) and the domicile of the Erste Group Bank AG (custodian bank). The exact date of the most recent publication of the fund prospectus, the languages in which the document is available, and any additional locations where the documents can be obtained can be viewed on the web site www.ersteimmobilien.at.
This document serves as additional information for our investors and is based on the knowledge of the staff responsible for preparing it at the time of preparation. Our analyses and conclusions are general in nature and do not take into account the individual needs of our investors in terms of earnings, taxation and risk appetite. Past performance is not a reliable indicator of the future performance of a fund. Please note that investments entail risks in addition to the opportunities presented there. Errors and misprints excepted.
ERSTE Immobilien Kapitalanlagegesellschaft, Am Belvedere 1, 1100 Vienna
Imprint / Media owner and publisher: ERSTE Immobilien KAG, Am Belvedere 1, 1100 Vienna service@ersteimmobilien.at / www.ersteimmobilien.at / Place of publication: Vienna